July 2009
Extreme Animals Tour!

June 12 - August 22 2009
David Wightman will have an installation in the Smoke & Mirrors art show curated by Jesse Hulcher at Space Gallery, Pittsburgh, PA.

June 2009
Fortress of Amplitude Mini-Tour with Nero's Day at Disneyland and Mincemeat or Tenspeed!

June 6: Heco's in Oakland CA

June 7: The Smell in Los Angeles CA

June 8: Women in Los Angeles CA

June 9: Che Cafe in San Diego CA

May 30 2009
ISOLATION AND MADNESS: New Weird San Diego Metal Festival at the Che Cafe in La Jolla CA featuring:

Riververb

Aquapuke

Zsa Zsa Gabor

Fortress of Amplitude

October 2008
Powdered Wigs Alaskan Tour!

Friday Oct. 3: Performance at MTS Gallery in Anchorage AK with Reverse Retro DJs

Saturday Oct. 4: Performance at The Kodiak in Anchorage AK with Wolfblitzer and DJ Curtis Vodka

Sunday Oct. 5: Lecture at MTS Gallery in Anchorage AK

September 2008
David Wightman teaching Heavy Metal Music: The Politics Of The Subculture at the University of California at San Diego.

August 2008
Extreme Animals and Fortress of Amplitude received some press from their recent tours: The Stranger, The Independent Weekly and the Nasher Museum Blog.

July 2008
Extreme Animals and Fortress of Amplitude East Coast tour.
NEW RELEASES:
Extreme Animals "Let The Music Take You There" CD on Vicious Pop.
Fortress of Amplitude "The Next Plateau" CD.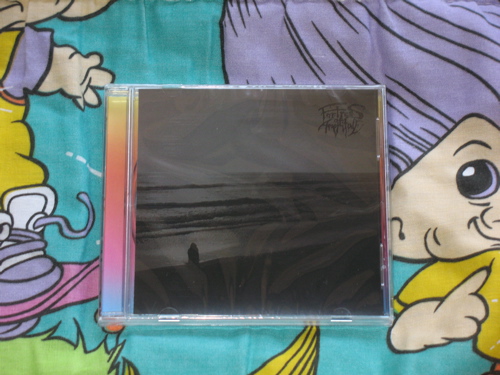 June 2008
Extreme Animals and Fortress of Amplitude West Coast tour.

May 2008
David Wightman to attend the Atlantic Center of the Arts with David Lang.

April 2008
Owen Pallett of Final Fantasy mentioned Ratface Dreamangel and the Fired Down CDs in a recent interview for the Yale Herald. Here is an excerpt:

So… can you tell me what you're listening to these days?
"I've been listening to some amazing slowed down '90s dance music by this guy—Ratface Dreamangel. He did '90s dance 45s at 33. It's the best music ever. I've learned a lot from these records. This actually came out last year, but I haven't stopped listening to them."
He rummages through a carton of CDs and inserts the disc. The music comes on. It sounds like a discotheque swimming through a room of blue Jell-o.
"Listen to the rhythm—it's so crazy. Everything's happening so late! It sounds like people talking. It doesn't sound like instruments, it sounds like talking or beat-boxing or something."
He starts picking apart the music in technical terms. He is obviously enjoying this.
"Here's the hit—"
He fast-forwards to the chorus. It's Bryan Adams.
"Do you recognize this? It's Bryan Adams!"
He sings along.
"Do you hear all those beats that they do to try to fire you up? It's like—duu-du-duuu-rrruuh-leh! It's like this completely different mood—this is like this new mood that I've never felt before, because it's still dance music, but it's not, like, getting amped up—it's like the opposite—it's like, trying to get yourself to feel more like an ocean, or something. You know what I mean? It's just so different—it's like making me feel emotions that—it's makin' me feel emotions!"

March 2008
Extreme Animals play at Reed Art Week in Portland ORand SXSW in Austin TX.
The Kenners (Eliot Gattegno and Eric Wubbels) record David Wightman's new piece Songbird.
NEW ITEMS IN STORE: tapes and records by DJ Jazzy Jexx, ROTFLOL and Powdered Wigs.

January 2008
Scumbag tapes releases 4 way split with Powdered Wigs, Occasional Detroit, Greyskull and Gang Wizard. Get it here.



December 5 2007
Powdered Wigs playing electrical bass with Damo Suzuki at the Che Cafe.

October 2007
Press for David Wightman - Magnum Opus:
"Mastermind of a million projects...now revealed as a composer God. Magnum Opus was recorded using, yes, a real orchestra. This is the real thing from the real dude. Yes, classical references apply. And did I mention, a real orchestra? Ghostly stuff, you'll love it."
- NEONHATESYOU.COM

September 2007
Fortress of Amplitude on tour with Lucky Dragons and Mudboy.
NEW RELEASES: David Wightman's "Magnum Opus" CDR and Fortress of Amplitude "NPC" Compendium Book.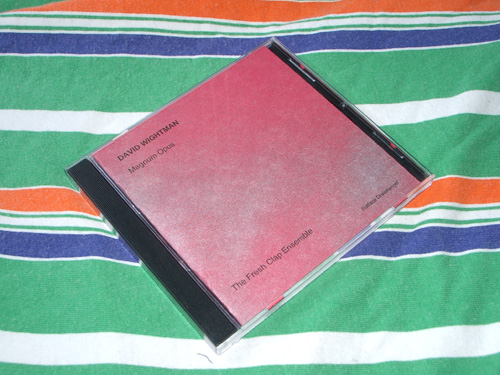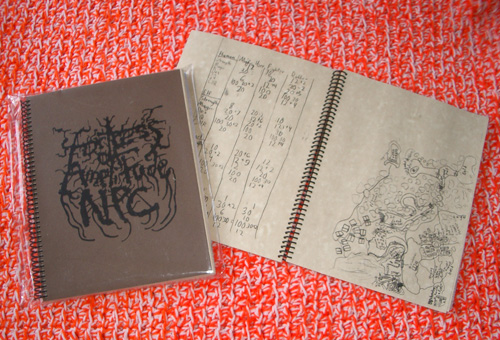 August 2007
Extreme Animals complete 10 minute megaRemix track for Deathbomb Arc Tape Club. Check it out!

July 24 2007
Extreme Animals plays at the MoMA for Poprally in NYC.

June 22 - July 12 2007
Extreme Animals European tour.

April 13-21 2007
Powdered Wigs on tour with Lucky Dragons and Eats Tapes.
NEW RELEASE: Powdered Wigs "Three" 3 inch CDR.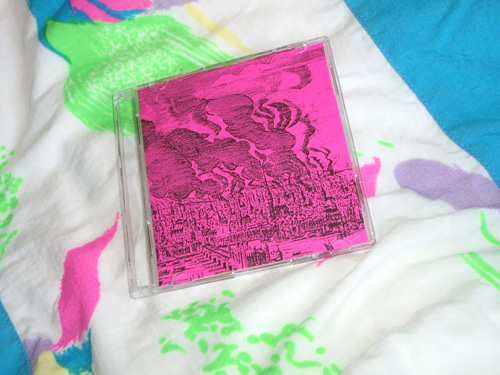 2006