DJ Jazzy Jexx - "Get the Feeling/A Fear-Related Burning Feeling"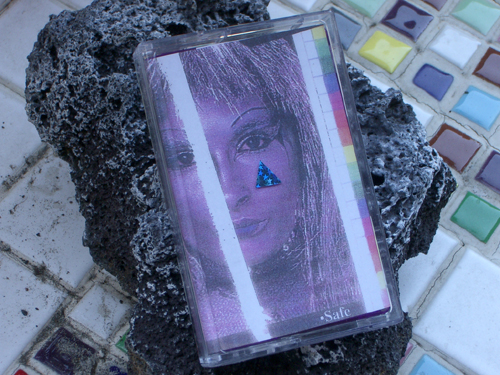 The evolution/transformation of the tape club continues. This tape marks a stylistic STEP for Jexx (PR militia). Major risks are taken with fabulous results. Jexx's classic "problem" style is taken to a new space. This music is introspective and sparse, traveling alone in the mind.
Jexx has a new approach to Rhythme. Gone are the spastic, clashing beats. On "Getting to Feeling/a fear-related burning feeling" time is highly manipulated, exploding phases play tricks. Is it today or yesterday or the day after tommorow?
WARNING: extremely fancy synth work. Those aren't bubbles. This was not recorded underwater. This is water. And we are lucky. Drink.
This tape is 90 minutes. Released in February of 2008. HIGHLY RECOMMENDED.
SORRY this tape is TEMPORARILY sold out. More tapes are on the way. Check back soon. Thank you.